About us
One Church | Two Languages | Three Loves
We LOVE God, LOVE Others, and LOVE the World
First Baptist Church of Pharr is a bilingual Baptist church in Pharr, Texas. We are multicultural and multigenerational and very welcoming to guests. Our church is a grace-filled, Bible-teaching church that welcomes Christian believers and those seeking to learn about Jesus Christ. We proclaim the gospel message of Jesus Christ and take our job of preparing believers to disciple others in the way that Jesus taught us. We have a place for you here at FBC Pharr!
Quiénes somos
Una Iglesia | Dos lenguas | Tres amores
Una iglesia que
AMA a Dios, AMA a la gente y AMA al mundo
FBC Pharr es una iglesia bautista bilingüe en Pharr, Texas. Somos multiculturales y multigeneracionales y muy acogedores para los invitados. Nuestra iglesia es una iglesia llena de gracia y de enseñanza de la Biblia que da la bienvenida a los creyentes cristianos y a aquellos que buscan aprender sobre Jesucristo. Proclamamos el mensaje del evangelio de Jesucristo y tomamos nuestro trabajo de preparar a los creyentes para discipular a otros de la manera que Jesús nos enseñó. ¡Tenemos un lugar para usted aquí en FBC Pharr!
Our Mission & Vision
At FBC Pharr our mission is broad and our vision is simple…
We Love GOD with our hearts, our souls, our minds, and our strength (Mark 12:30). We Love PEOPLE so much that  we're willing to put their needs before our own (Matthew 22:39). And we Love the WORLD enough to share the love of Jesus Christ with them and lead them toward his way of living (Matthew 28:19).
En FBC Pharr nuestra misión es amplia y nuestra visión es simple…
Amamos a DIOS con nuestros corazones, nuestras almas, nuestras mentes y nuestras fuerzas (Marcos 12:30). Amamos tanto a LA GENTE que estamos dispuestos a anteponer sus necesidades a las nuestras (Mateo 22:39). Y amamos al MUNDO lo suficiente como para compartir el amor de Jesucristo con todos para guiarlos hacia su manera de vivir (Mateo 28:19).
ENGLISH: "FBC Pharr is a beautiful representation of the Kingdom of Heaven. In our church we find multilingual, multigenerational, multicultural body of believers worshiping side by side. Everything that we do, we try to do with the utmost respect, holding others in our body in the highest regard with an attempt to meet the needs of those who have come to call FBC Pharr their home church."
ESPAÑOL: "FBC Pharr es una hermosa representación del Reino de los Cielos. En nuestra iglesia encontramos un cuerpo multilingüe, multigeneracional y multicultural de creyentes adorando uno al lado del otro. Todo lo que hacemos, tratamos de hacerlo con el mayor respeto, teniendo a los demás en nuestro cuerpo en la más alta consideración con un intento de satisfacer las necesidades de aquellos que han llegado a llamar a FBC Pharr su iglesia hogar.""
– Pastor Kevin Harris, Lead Pastor of FBC Pharr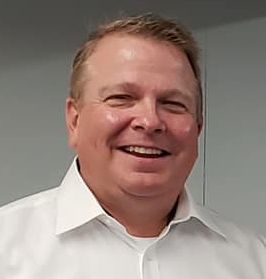 Pastor Kevin Harris
Lead Pastor of FBC Pharr