Our Church Staff
The staff and leadership of FBC Pharr is committed to proclaiming the Gospel of Jesus Christ and preparing the body of Christ to be approved through "EQUIPPING HIS PEOPLE FOR WORKS OF SERVICE, SO THAT THE BODY OF CHRIST MAY BE BUILT UP" (Eph 4:12).
Nuestro personal de la Iglesia
El personal y el liderazgo de FBC Pharr está comprometido a proclamar el Evangelio de Jesucristo y a preparar el cuerpo de Cristo para ser aprobado a través de "CAPACITAR A LOS SANTOS PARA LA OBRA DEL MINISTERIO, PARA LA EDIFICACION DEL CUERPO DE CRISTO
" (Ef 4:12).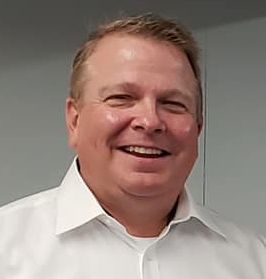 Kevin Harris
Lead Pastor
Pastor Kevin Harris previously served as a chaplain at the Valley Baptist Medical Centers in Harlingen and Brownsville, Texas and was endorsed by the Texas Baptist Chaplaincy Relations office. Kevin graduated with a Master of Arts in Ministry at Stark College and Seminary in McAllen, Texas and has written Bible Comments for the Connect 360 series of Sunday School curriculum published by GC2 Press.
El pastor Kevin Harris sirvió previamente como capellán en los Centros Médicos Bautistas del Valle en Harlingen y Brownsville, Texas y fue avalado por la oficina de Relaciones de Capellanía Bautista de Texas. Kevin se graduó con una Maestría en Ministerio en el Colegio y Seminario Stark en McAllen, Texas y ha escrito Comentarios Bíblicos para la serie Connect 360 de currículo de Escuela Dominical publicado por GC2 Press.
Joe Castillo
Interim Executive Pastor
Joe Castillo serves as our Interim Executive Pastor and previously served faithfully in our men's adult class, prayer ministry, and serving our senior community. Joe serves our church community with excellence.
Joe Castillo sirve como nuestro Pastor Ejecutivo Interino y anteriormente sirvió fielmente en nuestra clase de adultos de hombres, ministerio de oración, y sirviendo a nuestra comunidad de ancianos. Joe sirve a nuestra comunidad de la iglesia con excelencia.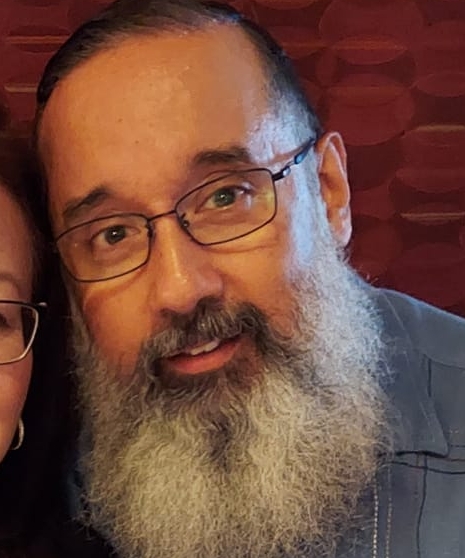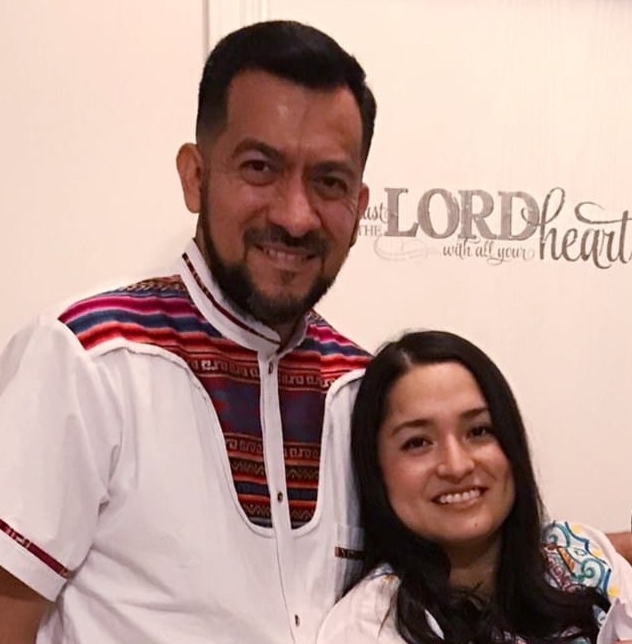 Joel & Irene Cavazos
Interim Children's Ministers
Meet Joel and Irene, who have been serving at FBC Pharr since 2019 in various ministries. Their belief is to nurture children to grow in Christ, to engage in worship, to discover their spiritual gifts, and to reach the community and beyond. They believe the home – the parents – are the primary agents for helping their children to follow Christ Jesus. They both love to spend time with family and their son Joel Elijah, travel, and help out the community in need in Mexico and the RGV; thus, Joel enjoys playing sports, watch the San Antonio Spurs and Chivas, whereas Irene enjoys cooking new cuisines.
Conoce a Joel e Irene, quienes han estado sirviendo en FBC Pharr desde 2019 en varios ministerios. Su creencia es nutrir a los niños para que crezcan en Cristo, participen en la adoración, descubran sus dones espirituales y alcancen a la comunidad y más allá. Creen que el hogar – los padres – son los principales agentes para ayudar a sus hijos a seguir a Cristo Jesús. A ambos les encanta pasar tiempo con la familia y su hijo Joel Elijah, viajar y ayudar a la comunidad necesitada en México y el RGV; así, Joel disfruta de hacer deporte, ver a los San Antonio Spurs y a las Chivas, mientras que Irene disfruta de cocinar nuevas cocinas.